We flew first class on Delta and spend 10 fabulous days
at Park City, Utah.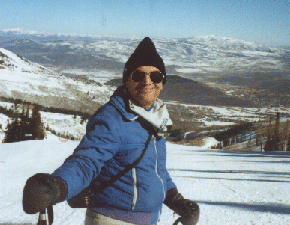 The first few days we were there, the mountains were covered with haze, making it difficult to see the ski runs.
With a lot of caution we still enjoyed it.
We also got 8" of snow several times. Making it possible for Ron to enjoy some of his favorite skiing, blasting through fresh powder.