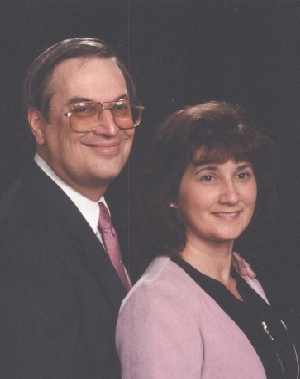 Ron proposed on Saturday,
November 6, 2000
at Salvatore's ristorante.
Our menu consisted of Cajun Ribeye and
Shrimp Pesto with White Zinfandel.
Right after our food was brought to us,
Ron got on his knee
(I am still amazed that he did that)
and asked me to marry him.
My answer was immediately "Yes".
I ate through tears
and if it were not for
the restaurant's receipt,
I would never have
remembered what I ate!




The Proposal
Our Ceremony
Our Reception
Bride & Groom
Best Man & Maid of Honor
Bride's Family
Groom's Family
Our Brothers & Sisters
Our Guest Dancing
Our Honeymoon