We enjoyed excellent ski conditions and some rather spectacular scenery.
Our condo was several roads up the mountain from Main Street. After some very careful maneuvering down several steep flights of stairs, we enjoyed several evenings of leisure strolls in the city's historic Main Street.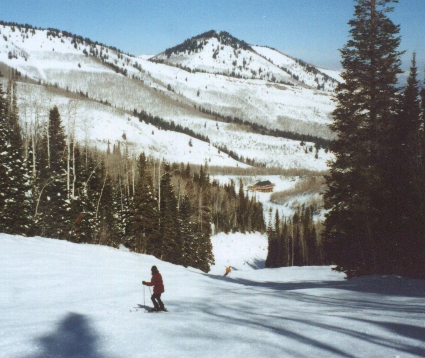 Our condominium was huge. On the entrance porch was our own private hot tub. You entered the kitchen that had an adjoining room with a fireplace. It also had a den with a large seating area and entertainment center, and the bedroom had a balcony, perfect for watching the snow fall.